Creating A Master-Suite Retreat
Another end to another exhausting work-day, and all you want to do is get home to your bed. You drive home, and enter your bedroom. A beautiful retreat, you cross the room to enter your stunning bathroom space to stand under your rain shower head and wash away the tiredness and strain of the day. Moving to your walk-in closet, you select a comfortable outfit and settle in for your dinner.
This dream-like life can in fact be achieved. A handsome master suite may not be in the cards for everyone, but for those that are able to achieve it, creating such a space would be monumental. Such a space would be the perfect way to create the perfect retreat right in your own home.
Bedroom area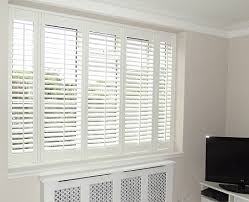 The master bedroom area must be the appealing part of the home. The resting place for the owner of the home, it should create a sanctuary-like environment for the homeowner and become an escape from the tough reality of life's obligations.
Blockout roller blinds can create a sense of privacy. It will also allow you to have restful sleep with no trouble with light entering into the bedroom. Lush fluffy carpeting can also create a luxurious space for the bed to rest on, while the flooring can be a neutral hardwood. Even the lighting should create a peaceful ambience and environment that is calming and relaxing.
En suite bathroom area
An en suite bathroom in itself is a great convenience, but creating the perfect bathroom space can be challenging. Sticking to a neutral colour palette with contrasting accents will give the bathroom beautiful light and restful ambience. Calming lighting and clean lines will give you the ultimate spa retreat-like environment.
Mosaic tiling, rain shower-heads, and double vanity sinks can make the difference between a regular bathroom and a true master bathroom. Shower curtains should be switched out for glass shower doors to give your bathroom a modern look. Windows can be dress with efficient venetian blinds to give privacy, but allow for light to enter when needed.
Closet area
A walk-in closet is every woman's dream. When creating a walk-in closet space, tidily arranged sections will give a more organise look. Separations between areas such as clothing, shoes, and accessories will make it easier to locate things when getting ready in a hurry for work each morning. For a couple, separating the two sides of the closet for both of them to use would be a great way to create as little hassle as possible when accessing the closet.
A beautiful master suite needs patience and good taste to create. Making interesting choices in terms of decorations and fixtures will allow you to make it your own.